Sports history trivia:The Original 1992 Lithuanian Slam Dunking Skeleton was created by NY sports artist Greg Speirs.
Copyright ©1992- 2020 Greg Speirs, Lithuanian Slam Dunking Skeleton® & Lithuania Tie Dye ® are registered trademarks of Greg Speirs.
Source of the original Lithuanian Ti Dye T-Shirts, Created by Greg Speirs, Warrning: Lithuania Tie Dye & Lithuania Tie Dye TShirts are Copyright & Trademark Property of Greg Speirs. All rights reserved.
The Original Skullman® 1992 Lithuania Tie Dye®
2016 Edition
SOLD OUT FOR NOW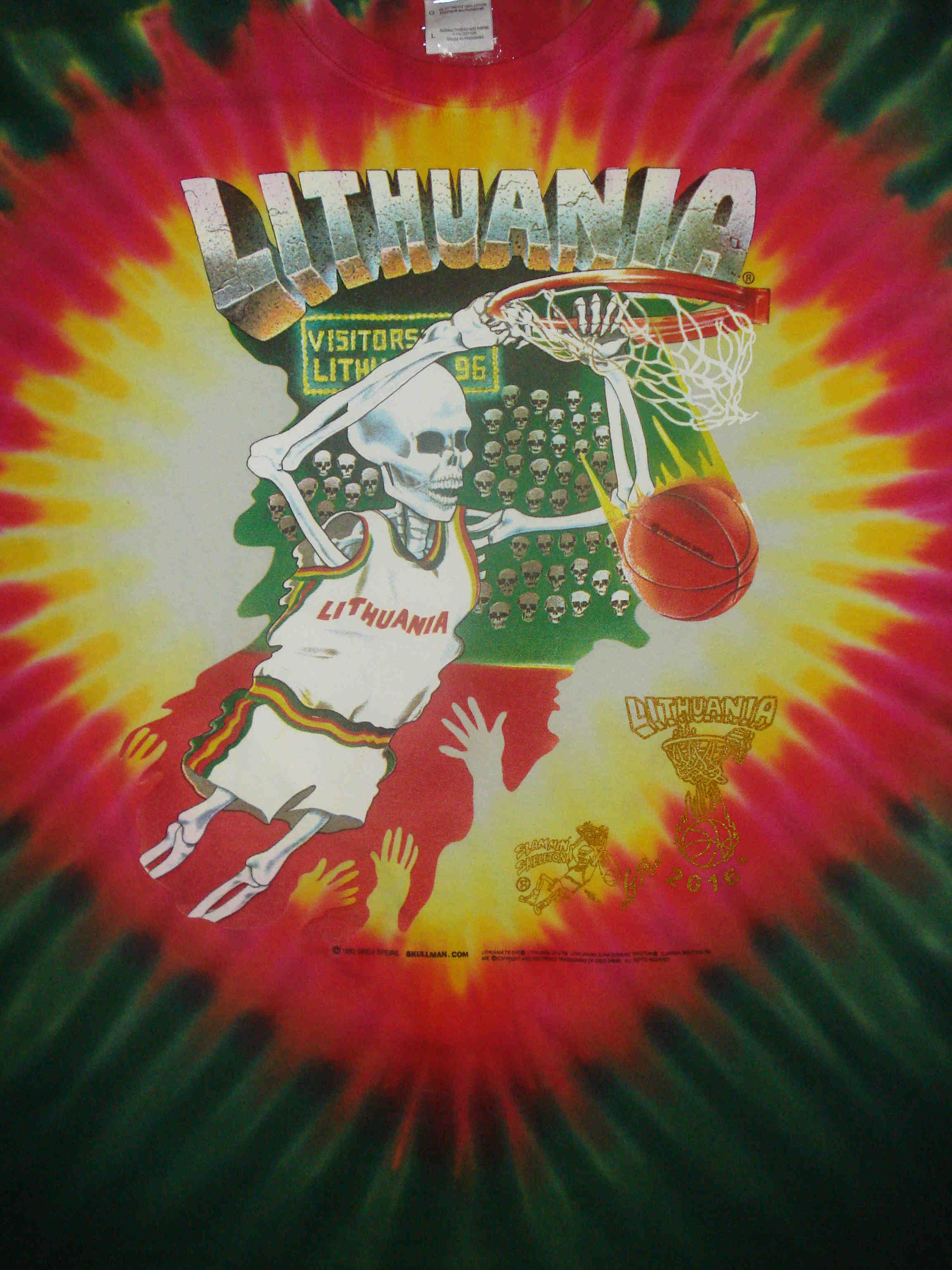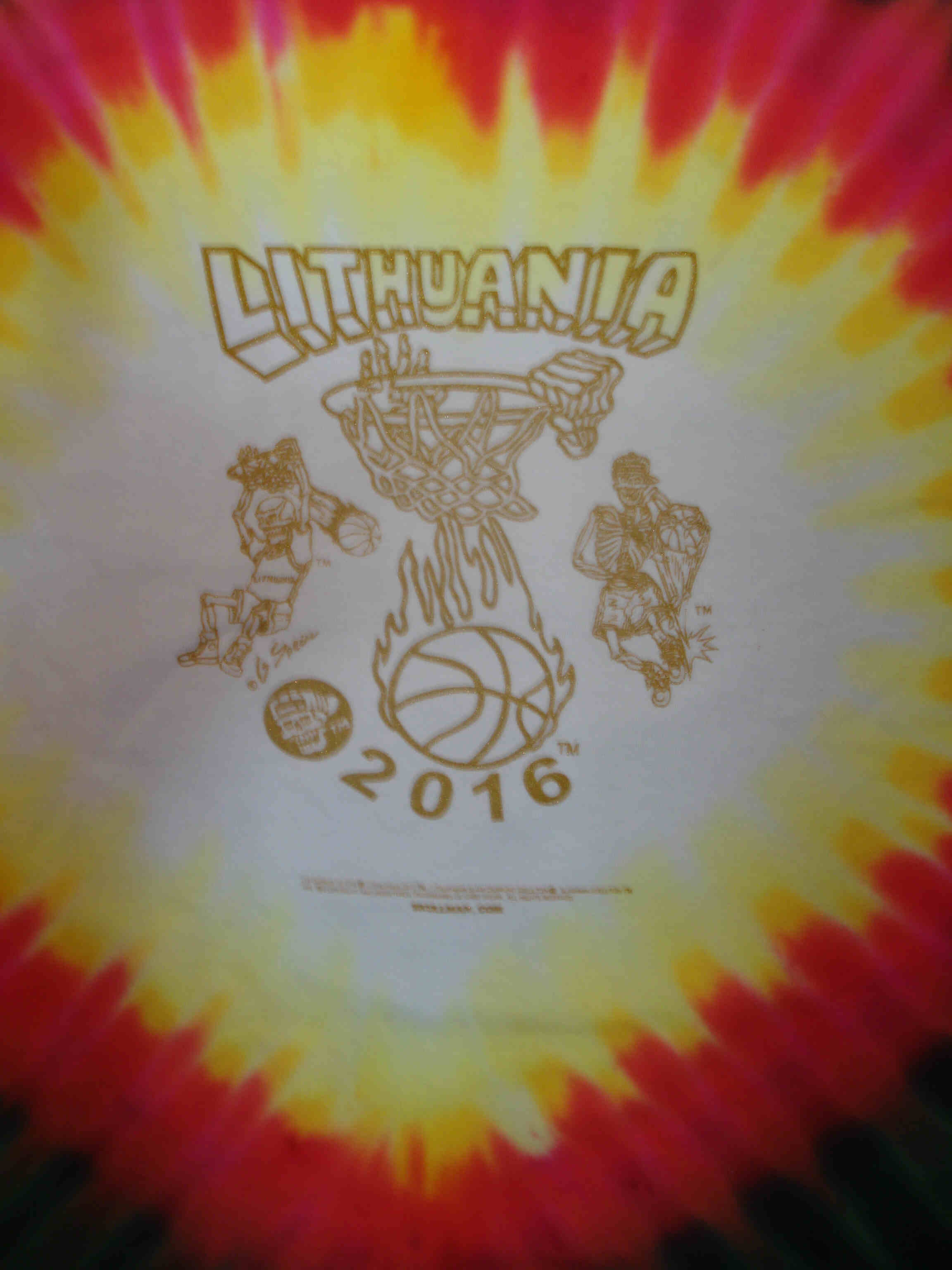 (Front) (Back)
SOLD OUT FOR NOW

Like us on Facebook

Follow us on Twitter
IMDB Database (cast mention)
IMBB Database Movie bio (Greg Speirs)
Skullman Press Release